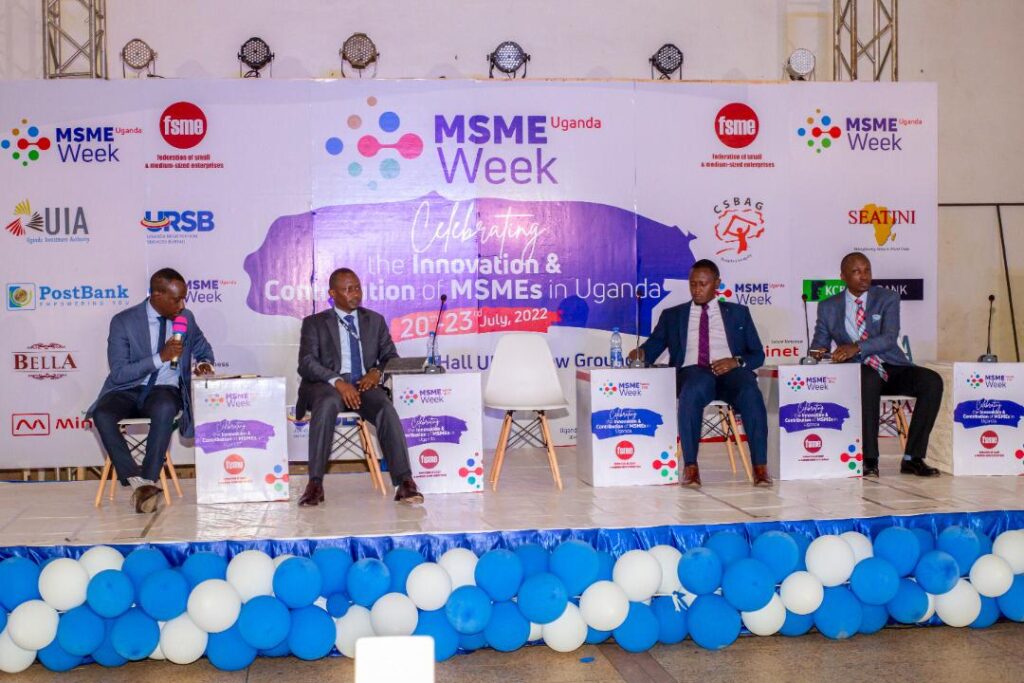 Oxfam, plans to unveil a 20million Euros (Shs77bn) Impact Fund to support small businesses in line with their goals.
The fund, to be unveiled as a pilot project before the end of the year, will support businesses in Uganda, Kenya and Ethiopia.
Emmanuel Ediau, the Project Manager Business Development Services at Oxfam Uganda told media on the sidelines of the a three-day 2022 Micro Small and Medium Enterprises (MSME) Week held at the Uganda Manufacturers Association (UMA) on July 21 that the fund will target businesses providing decent jobs, women empowerment and key innovations.
He said, the Fund might be increased once the pilot project is successful during the project implementation.
Oxfam's plan is possibly one of the good news for the slightly over 400 small and medium enterprises that gathered at UMA to exhibit their goods and attend interactive sessions to cut business deals.
The event was held under the theme – charting a path to recovery from Covid-19 for MSMEs in Uganda.
John Walugembe, the executive director for the Federation of Small and Medium-Sized Enterprises in Uganda (FSME), a membership organization of 734, 000, said, "SMEs have exhibited high levels of resilience even after the pandemic."
He said the 3-day event intended to showcase the created opportunities as well as come up with the possible solutions on issues of capital access, standards, markets, formalization and collaboration.
Walugembe said, the government's Shs200bn SME Recovery Fund was well intentioned to fasten SME's recovery but the functionality needs to be improved.
Prudence Ukkonika, producer of the popular Ugandan made Bella Wines and Juices, said although they have been informed of the Recovery Fund and other Funds inside the Uganda Development Bank and Microfinance Support Centre, access has remained a big challenge.
However, Harriet Ntabazi, the State Minister of Trade Industry and Cooperatives said the recovery Fund is still available and that the challenge could be attributed to limited access to information.
She tasked Uganda Development Bank, Uganda Registration Services Bureau and other government entities that attended the three-day event to explain the modalities of accessing government financial and other support programmes.
"The government will continue to support you through programmes like Emyooga, Parish Development Model and others because we know you are contributing to economic growth," she said, adding that SMEs contribute 90% of the private sector production and employment to the population.
Dorothy Kyomuhangi, a business development Services Provider told participants that her gates are open for those that want to sign up and access markets and capital with her partners.
She said, "SMEs have limited capacity in relation to capital, standards and market access but are ready to extend support at an agreeable fair cost."
Joyce Atuhaire, the Chairperson of African Women in Agribusiness Network said, the government needs to put in place women in the country's development agenda via subsidizing costs related to technology (internet services), taxes and registration/formalization targeting women-led enterprises to contribute to economic growth.
The inaugural MSME Week was organized by FSME in partnership with the Ministry of Trade Industry and Cooperatives, Civil Society Budget Advocacy Group, SEATINE and supported by several private sector firms.