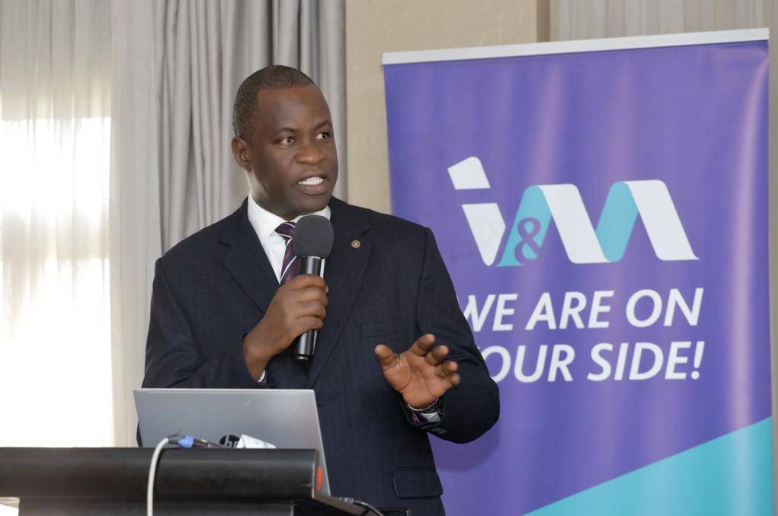 The Management of I&M Bank Uganda has been lauded for the Bank's relentless efforts at boosting Uganda's agricultural sector, through extending financial support and investment advice to farmers and other stakeholders in the sector.
This was highlighted this week by Dr. Peter Kyabaggu, the Managing Director, of Bukoola Chemical Industries LTD, as the company celebrated its 50th Anniversary in Uganda.
Dr. Kyabbagu, who was speaking during the event to mark the anniversary that was held at the Bukoola Chemical Industries head offices in Nalukolongo, Kampala, noted that the success registered by the company over the decades can only be attributed to the innovation, growth, and commitment to excellence, which have all been achieved due to the company's long-term business partnership with I&M Bank Uganda.
Kyabbagu said that; "I&M Bank Uganda has played a crucial role in our journey, and we are grateful for their enduring partnership. Together, we have created a lasting impact in the lives of Ugandans."
Highlighting the key role played by the Bank in empowering Uganda's agricultural sector, Kyabaggu added;
"Their support has been instrumental in our growth and has set the stage for continued innovation and growth. We look forward to further collaboration as we strive to drive positive change and contribute to Uganda's development."
Speaking on behalf of the Bank, Sam Ntulume, the Acting Managing Director of I&M Bank Uganda, hailed Bukoola Chemical Industries upon celebrating its 50th anniversary, noting that the Bank has always been open to business partnerships with companies in Uganda, not only in the Agricultural but also in other sectors of the economy.
"Our partnership between I&M Bank Uganda and Bukoola Chemical Industries is built on trust, shared values, and a mutual commitment to Uganda's economic development," Ntulume said.
He added; "We believe in the positive impact that our continued collaboration will have on the agricultural and industrial sectors. Together, we are poised to drive sustainable growth and contribute to the prosperity of Uganda."
It should be noted that one of I&M Bank's main objectives is availing financing to Ugandan companies and individuals to enable them to build up or effectively run their businesses.
To achieve this objective, the Bank extends business loans, in the form of overdrafts or term loans, after detailed consultations with the potential borrowers, to ensure that the facility given to their business is the most appropriate and cost-effective for its purposes.
Bukoola Chemical Industries, a company that deals in the manufacturing and distribution of agrochemicals, fertilizers, and industrial chemicals in Uganda, is one of the many success stories that have resulted from the strategic business partnerships that I&M Bank has over time established with Ugandan entrepreneurs.