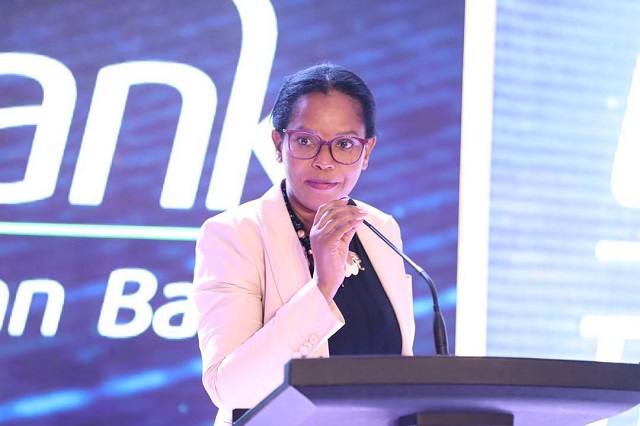 Ecobank Uganda is allowing its customers to obtain loans with a pay-back reprieve of 60+ (up to 75) holidays. Having this grace period allows customers to prepare their payment plans accordingly.
"This week is a special moment for us," remarked Ecobank's Managing Director, Grace B Muliisa. We take this opportunity to thank our customers for your patronage. We know a great amount of care and work goes into choosing a bank or financial partner and we know you have choices; we therefore never take your decision and loyalty for granted.
She went ahead to say, "Ecobank as a Pan-African bank, factors in the economic climate, as well as their client needs when devising such measures. Many people are willing to get loans from banks but the process tends to hinder them. That is why we have come up with a 60-day Loan Repayment Holiday."
One can get an unsecured Ecobank loan in a day. That is how quick it is. So, we call upon our existing customers out there who want loans to come to Ecobank for quick loan services that come with a 60-day payment window.
"We value your trust and confidence in us and sincerely appreciate you. Thank you for choosing Ecobank as your bank and financial partner. We are deeply thankful and immensely proud to be your financial partner. Your trust gives us the impetus to continue to build a world-class African Bank and to contribute to the economic development of our country," she added.
The announcement and implementation of the Loan Repayment Holiday launch ran concurrently with Ecobank's celebration of Customer Service Week, an internationally observed commemoration of the importance of providing exemplary support and service to customers.
In that vein, Ecobank's acknowledgment of the week is more than performative, and the Loan Repayment Holiday is one among many methods in which Ecobank is continuously striving to identify customer needs and solve potential problems through evolving and innovative means.
The Unique features of the Loan Repayment campaign are;
Get up to 60+ (up to 75), Days of Repayment Holiday
Get your loan in a day
Zero Arrangement Fees
Auto Salary advance of up to 50% of Salary when Salary is transferred to us.